Adamite Steel Welding Electrodes
Posted by Admin on August, 31, 2020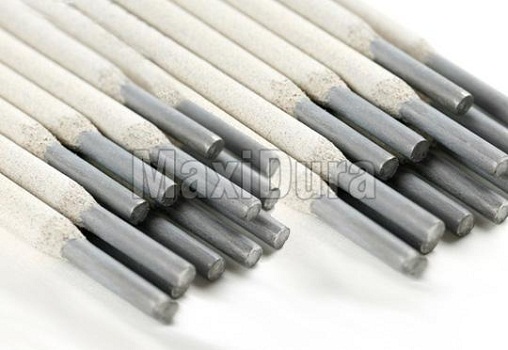 Welding is a process by which materials like metals or thermoplastics can be joined. It involves high heat by which the base metals joined by melting them together, which results in fusion. This is not the only way, welding does indulge some metal joining techniques like brazing and soldering which do not require the melting if the base metals. Pressure may also be used along with heat, or by itself in the welding process.

Most common welding methods are:

- Shielded metal arc welding (SMAW)
- Gas tungsten arc welding (GTAW)
- Gas metal arc welding (GMAW)
- Flux cored arc welding (FCAW)
- Submerged arc welding (SAW)
- Electroslag welding (ESW)

Shielded Metal Arc Welding (SMAW):

This process uses electricity to generate high heat which is sufficient enough to melt the metal. This melted metal cools down and results in the binding of metal. This method is also known as stick welding method. This process uses a consumable electrode covered with a flax to lay the weld. One of the reasons why shielded metal arc welding is a widely used process is because of its versatility and simplicity of its equipment and operation. It mostly used in welding iron and steel along with a few other metals or alloys.

The equipment required for Shielded Metal Arc Welding (SMAW):

Electrode: the choice of electrode for SMAW depends on various factors including the weld material, welding position and desired weld properties. These electrodes are coated with a metal mixture to keep it from contaminating, this mixture is called flux. In India, adamite steel electrodes are often used for this purpose. It is also really easy to find adamite steel electrode suppliers here. Mostly it is required for the core electrode material to match that of the base metal. But sometimes, in specific cases, you might want a significantly different core material than the base metal.

Power: this process uses electricity to generate high heat for the electrodes to melt. Direct current with a negatively charged electrode results the in the heat of the electrodes. For SMAW, a step down transformer and a rectifier is required. Because the power normally supplied to the welding machine is high-voltage alternating current, the welding transformer is used to reduce the voltage and increase the current.

Applications of Shielded Metal Arc Welding (SMAW):

This technique is popular in welding of carbon steel, in the welding of low and high steel alloys. It is also used with the weld in stainless steel and ductile iron. The usage of SMAW with nickel, copper and aluminum is practiced.

In SMAW, the quality of weld is almost completely dependent on the electrode used. Therefore it is important to figure, which electrode works for your project. If you are choosing something like the adamite steel electrode, make sure that the manufacturer sells a quality product and that too at a good price. These electrodes can be found in both online and regular markets.
This entry was posted on August, 31, 2020 at 12 : 42 pm and is filed under Adamite Steel Electrodes. You can follow any responses to this entry through the RSS 2.0 feed. You can leave a response from your own site.