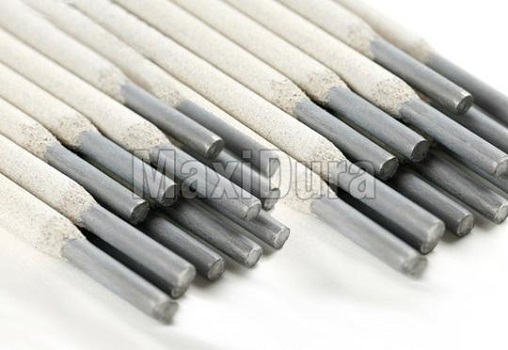 The adamite steel electrodes are known for their good resistance to wear and tear, superior strength and extreme toughness. These are commonly used in heavy-duty industries for the purpose of welding medium and heavy sections. In the market, the electrodes are available in different specifications as per the need and requirements of the customers.

The electrodes have the same inner hardness as of the surface. It is quite stronger in comparison to the cast iron. The specification of the electrodes is 4 millimeters, length-350 millimeter, working temperature-50°Celsius. It is capable to operate in all conventional positions.

The application of the electrodes includes chipper knives, shear blades, rock crusher, rock drill, tractor trousers, crusher hammer, hot work dies and final layer on parts of manganese steel.

The hardness of the electrodes is measured at 44-46 HRC. It is easily available at several hardware stores and can also be purchased online at a discounted price, with the added facility of delivery at the doorsteps. These can be availed in different specifications from the renowned exporters as per the requirement.

The Adamite steel electrode exporters should adopt the following business practices in order to gain a competitive edge in the market-

• They should procure their stock from the reputed vendors in the market, who make use of the top-notch grade components and technologically advanced machines for the production.

• They should be backed by a team of dexterous professionals, which is highly proficient in handling and processing the orders in a prompt manner

• These exporters should thoroughly adhere to the standards and norms laid down by the industry.

• They should have enough capacity to suffice the bulk and urgent requirements of their clients on a timely basis. Moreover, they should sincerely examine the offered electrodes on the basis of various quality norms to dispatch a faultless delivery and maximise the level of client satisfaction.

• The Adamite steel electrode exporters should be well-equipped with a widespread marketing and distribution network. This enables them to meet the requirements of geographically distributed clients.

• They should offer these electrodes at a cost-effective rate, to penetrate a large client base.

Thus, we can conclude that the wide applicability of these has to led to an ever-increasing demand for them in various parts of the world. So, get in touch with the leading exporters and grab the best deals.