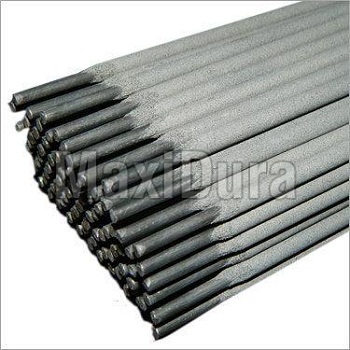 The welding process is done with the help of metal electrodes which acts as a catalyst to increase the process and make it much faster and smoother. But before you choose electrodes, there are certain things that one must keep in mind. First thing first, one should choose the metal of the electrode wisely.
This is on which the process solely depends on. They are several coated electrodes available in the market but choose that you think suits them best. Steel electrodes are one of the finest electrodes that can be used in your welding machines. These machines are used for metallurgical, metalworking and navigation processes. Here is a list of machines that are used and a guide for selecting the proper electrodes.
Types Of Welding Machines
MIG Machines For Welding
MIG machines are also called the Metal Inert Gas Machine which is used for welding. This machine uses the gas metal arc process of welding. These machines need a minimum bare splatter and produce better quality welds.
ARC Welding Machines:
These are used for stick welding. To blend and forge metals, an electric arc is used. These are used for stainless steel, cast iron, etc. Use the best electrodes from alloy steel welding electrodes in Raipur.
GMA/MMA/FCAW Machines For Welding:
These Flux-cored Arc machines for welding are used to flux the inner part of the welding wire which is used in Welding. Even if the condition is windy, the machine works perfectly as there is no use of shielding gases. These are generally used for steel and aluminum.
Spot Welding Machines:
It is an economical way of welding two materials together. These machines are used in the clinics of Orthodontics to resize the molars with metal on teeth.
TIG Welding Machines:
To weld the non-Ferrous and steel, the machines use the gas tungsten arc process of welding. It takes a lot of time to complete the process but it is best for copper, brass, magnesium, and titanium.
How To Choose The Right Electrode?
For fabrication and metalworking needs, one needs to have a superior quality electrode. Choosing the perfect electrode for the process can be bewildering and daunting. Here are a guideline and their fundamental points that will help you to choose the best welding electrode.
Type Of Metal
For seamless and smooth welding, the electrode must have the correct composition. An overall match of an electrode with a metal piece will help to ensure that the welding will be superior and great. Alloy steel welding electrodes in Raipur is the best of that sort.
The Welding Current: The electrodes that you use shows the response to specific currents like DC or AC. Some electrodes that work with both DC and AC currents. If you need deeper penetration then you will need electrodes that are compatible with AC current.
The Position Of Welding
The position of welding is also a thing that you should keep in mind while choosing an electrode. Some electrodes are solely made for the horizontal, vertical, flat and overhead welding process.
Choose the best welding electrode and get a smooth fabrication and metalwork in the process of welding.