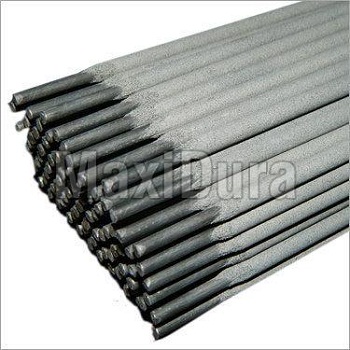 The welding electrodes are commonly used materials in construction, manufacturing, automobiles, and domestic applications. These are usually made with highly conductible metal wires which are coated with specialised chemicals.

They support high-temperature welding arcs and also form the base material for melting activities and welding joints for metal fusion purposes. It is not a rare sight to pass by automobile repair, construction shops, and maintenance garages and spot some people wearing masks and working on some metal plates.

All welding electrodes are not the same. There are different variations of electrodes found in that market. The choice of electrode depends on the material that is to be welded, the infrastructure, the procedure, and lastly the desired output at the end.
Following are some of the commonly used electrodes –

• Low Hydrogen Carbon Steel Electrode
These are high-quality welding electrodes and are coated with hydrogen iron powders. These electrodes are mainly used for low alloy steels and carbon. The tensile strength that can be used on these materials is around 70000 psi.

It is powerful enough for versatile applications and is great for welding if you follow the directions. The results are long-lasting, advanced, and non-cracking deposits on steel materials. One can use this electrode for relatively high-stress welding.

• Mild Steel Electrodes
These are widely used electrodes. They have flexible applications and primarily have two different segments. First is the core material such as wire, metal rod, etc. and next is the coating. These electrodes are generally coated with low carbon steel deposits which are of high-quality.

It can also withstand long standing arc and have great yield strength and considerable tensile strength. It is mostly used in the welding process of low alloy steels, mild steels, and galvanised steels. The automobile repairing and manufacturing industries use these electrodes.

• Iron Welding Electrodes
It is a unique electrode for cold welding of cast iron. You do not have to preheat to join mild steel to cast iron. It is also suitable for casting iron parts that are prone to erosion, high temperature, and corrosion. Therefore get good quality electrode from renowned iron welding electrode supplier India.

• Stainless Steel Electrodes
This is also a common type of electrode that is used for the welding process. They can be used for high-temperature applications like in power production industries.

It is also used in acid, soap, pharmaceutical equipment, and lastly in fertilizer industries. This electrode provides a great creep resistance when compared to other types and is made with different qualities of stainless steel.

Used in a different range of metals, stainless steel electrodes are one of the best options for welding different materials, like low alloy steels, stainless steel, joining metals, rough steels, and much more.

Choose the best electrodes from trusted and reliable sources. There are several exporters, suppliers, and manufacturers who supply high-quality welding electrodes in India.

Do some research know about the companies well before you make a move? Check their customer reviews, services, experience, and product quality. Also, do not forget to compare the prices. After you checked all the mentioned factors choose the best company and their services according to your needs and preference.

Go for reliable and trusted welding electrodes Supplier in India. Source your products from them and use them in your company.