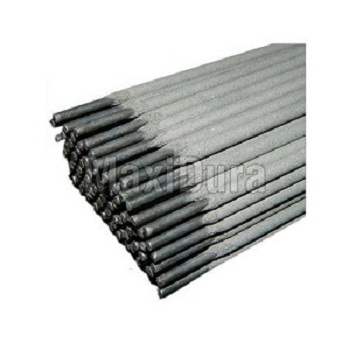 The hardfacing is a special metalworking process in which hard material is fixed to a base metal. The welding is done to the base material and turns into electrodes used for arc welding.

The electrodes are used for repairing tools which are made up of similar material and for fabrication purpose. The different tools which are fabricated using hot work tools are carbon steels, alloy steel, dies, stampers, and other non-ferrous metals. Apart from that, dies, saddle tracks, forging hammers, distributor pins, trimming, slides and hot shear blades are made using hardfacing electrodes.

The electrodes are medium heavy coated and can be used with abrasion friction. It is known for its low spatter properties and has high tensile strength. It penetrates deeply. It is easily available at several online portals at a discounted price, with the added facility of delivery at the doorsteps. It has several buffer layers which allow friction, abrasion and other mild impact appear together. The product is highly recommended for various crushing equipment such as rocks, jaws, cones, hammers and so on.

There are many manufacturers and suppliers, who deal with hardfacing welding electrodes and provide it at a very cost-effective price. There is a huge demand for such electrodes, owing to its uses and benefits. The electrodes are made from high-quality raw material, sourced from the most authorized vendors in the industry. The suppliers ensure the use of the latest advanced technologies so that world-class products are manufactured in bulk quantities at lesser prices. All products are manufactured in accordance with the prescribed quality standards and the guidelines, set by the industry. The manufactured products pass through stringent quality checks to avoid any damage during transit.

To make this trade more profitable, one should keep in mind the following points:

1- By making people aware of the uses and benefits of the product.
2- By appointing highly experienced staff, who is proficient enough to understand the technical complications and plan the marketing strategy accordingly.
3- By producing the product in the required quantities that suffice the ever-rising demand of the market.
4- By joining hands with foreign companies to increase the share and supply in the overseas and the global market.
5- By cutting down the price to reduce the cut-throat competition in the market.

Thus, it can be concluded that hard facing welding electrodes are irreplaceable and the dealers dealing it with are earning huge revenues.